My Team
As a Financial Representative for the Northwestern Mutual Financial Network, I am committed to helping my clients whether they are concerned for their own financial needs or those of their family or business. I don't do it alone. Here you will find a listing of the people who help make it happen.
Together, we stand committed to providing the best customer service possible. If you have a problem or need assistance at any time, please let us know.
Audra Johnson
Director of Operations
Office 217-793-3906 ext. 254

Audra joined the team in March of 2011 as the Agency Assistant, and obtained her Life and Health license to become an Associate Financial Representative in July of 2011.  Audra become the Springfield District's Director of Operations in January of 2015, and became securities registered in June of 2015. In addition, she assists with developing new financial representatives in their first six months with Northwestern Mutual. She holds a Bachelor of Arts degree in Communication Arts from Hannibal-LaGrange University. Before joining Northwestern Mutual, Audra worked for the home office of the Kerasotes Showplace Theaters and taught English and journalism at HLGU.
Audra is very active in her church, serving in the youth ministry, choir, and Deaconess board. She is also a published author of youth devotionals and poetry.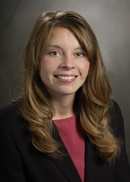 Maralee J Willis
Financial Officer
Office 217-351-9000

Maralee Willis is the Financial Officer of the Scheina District.  Maralee began her career with Northwestern Mutual in May of 2006 working as an Associate Financial Representative for one financial representative and then continued her education and training to become securities registered in 2007. 
Maralee and her husband, Tyler, live near Greenview, Illinois and have two daughters, Macie and Mollie.
Katie Hughes
Associate Financial Representative
Office 217-793-3900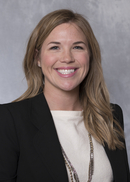 Samantha M Paulus
Campus Recruiter
Office 217-793-3900

Regan A Duffy
Operations Assistant
Office 217-793-3900

Regan Duffy joined our Northwestern Mutual team as the Operations Assistant in 2018.